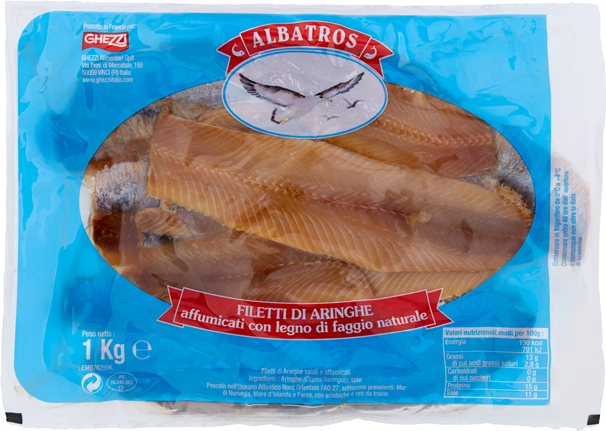 Smoked Herring Fillets (1kg)
This convenient smoked herring fillets in vacuum-packed format, ideal for large numbers, offers the convenience of boneless and skinless herring fillets, ready to consume. With a delicate taste, accompanied by natural smoking with beech wood, Albatros herring fillets are an excellent and genuine ingredient to be prepared with imagination.
PDF

albatros
Smoked Herring Fillets (1kg)
Ingredients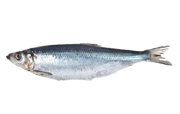 Smoked herrings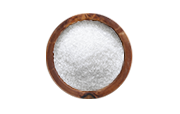 Salt
Albatros
The wide range offered by Albatros is synonymous with in-depth knowledge of the most traditional fish processing techniques which is expressed through a variety of canned and semi-preserved fish determined not only by our gastronomic culture but also by the increasingly careful and precise request from our customers for genuine, versatile and original products.
---
Operazione/progetto co-finanziato/finanziato dal POR FESR Toscana 2014-2020
azione 3.1.1 a3 "Aiuti finalizzati al contrasto dell'emergenza epidemiologica COVID-19" Fondo investimenti Toscana –
aiuti agli investimenti. Potenziamento magazzino e realizzazione nuovo impianto dedicato.

Discover our brands